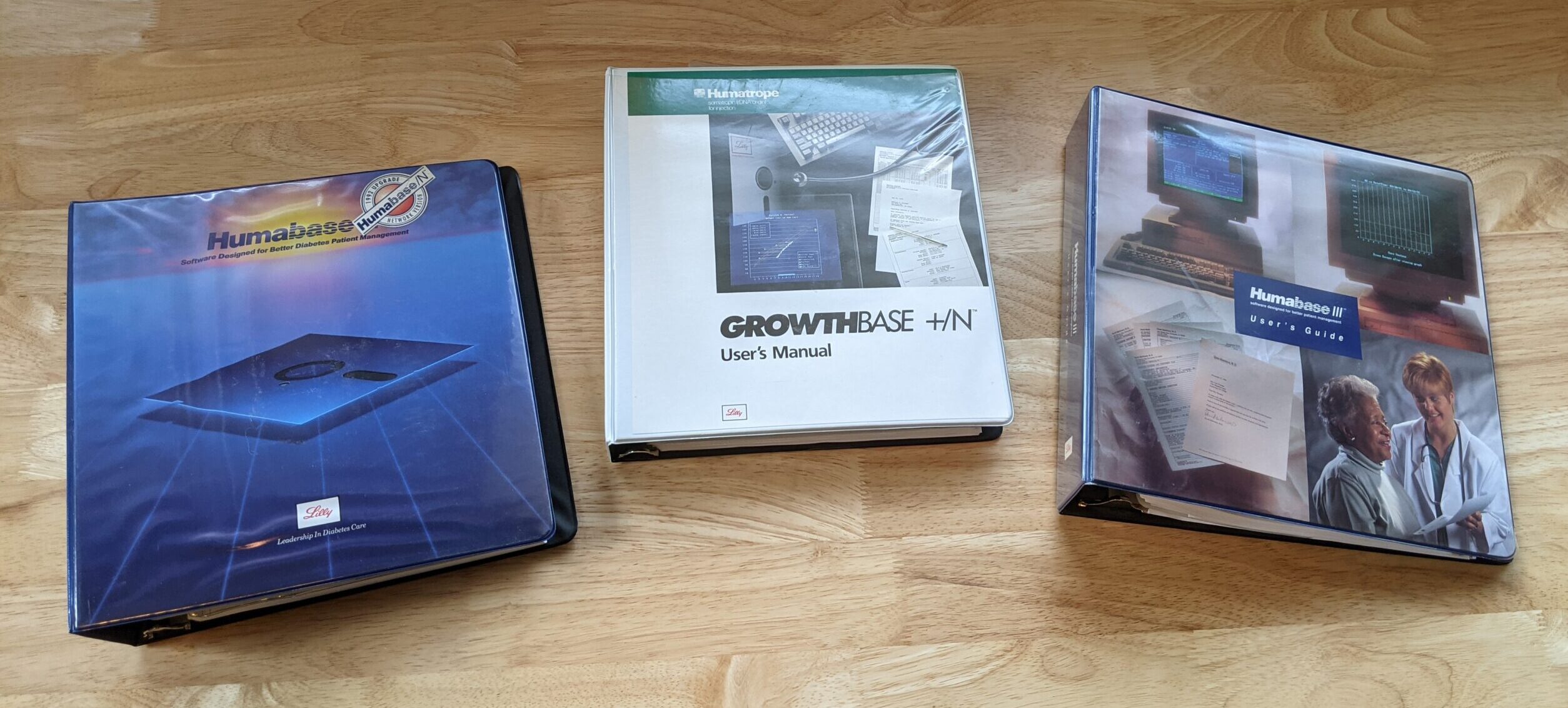 By the mid-80's, PC hardware and software had advanced enough to put a networked workstation in every room of the medical office, sharing data from a relational database stored on a centralized hard disk drive. So I set out to write the next generation of my EMR software.
GUIs (graphical user interfaces) weren't yet in wide use, and many experts argued that doctors would never use keyboards, but I rejected that opinion. I figured that doctors resisted keyboards more because of "secretarial stigma" than from an inability to learn touch-typing; and since any clinician using an EMR regularly would soon become an expert user, an efficient keyboard command interface would serve them well.
After creating and using the 2nd generation EMR in my own office, it attracted the attention of my educational software customer, Eli Lilly. With two new recombinant DNA drugs on the market, they asked me to create EMR software to support specialists using those products. Over the next several years, I developed Humabase for doctors treating diabetes, and Growthbase for pediatric endocrinologists treating growth hormone deficiencies. Specialized features included the ability to print Lilly's educational handouts on demand, upload and analyze data from home glucose meters, calculate dosages, and create individualized children's growth charts. Lilly distributed the software gratis to doctors as an educational service (though that might not be acceptable today) and it was warmly embraced. A handful of doctors became so attached to it that I found copies still in use 30 years later!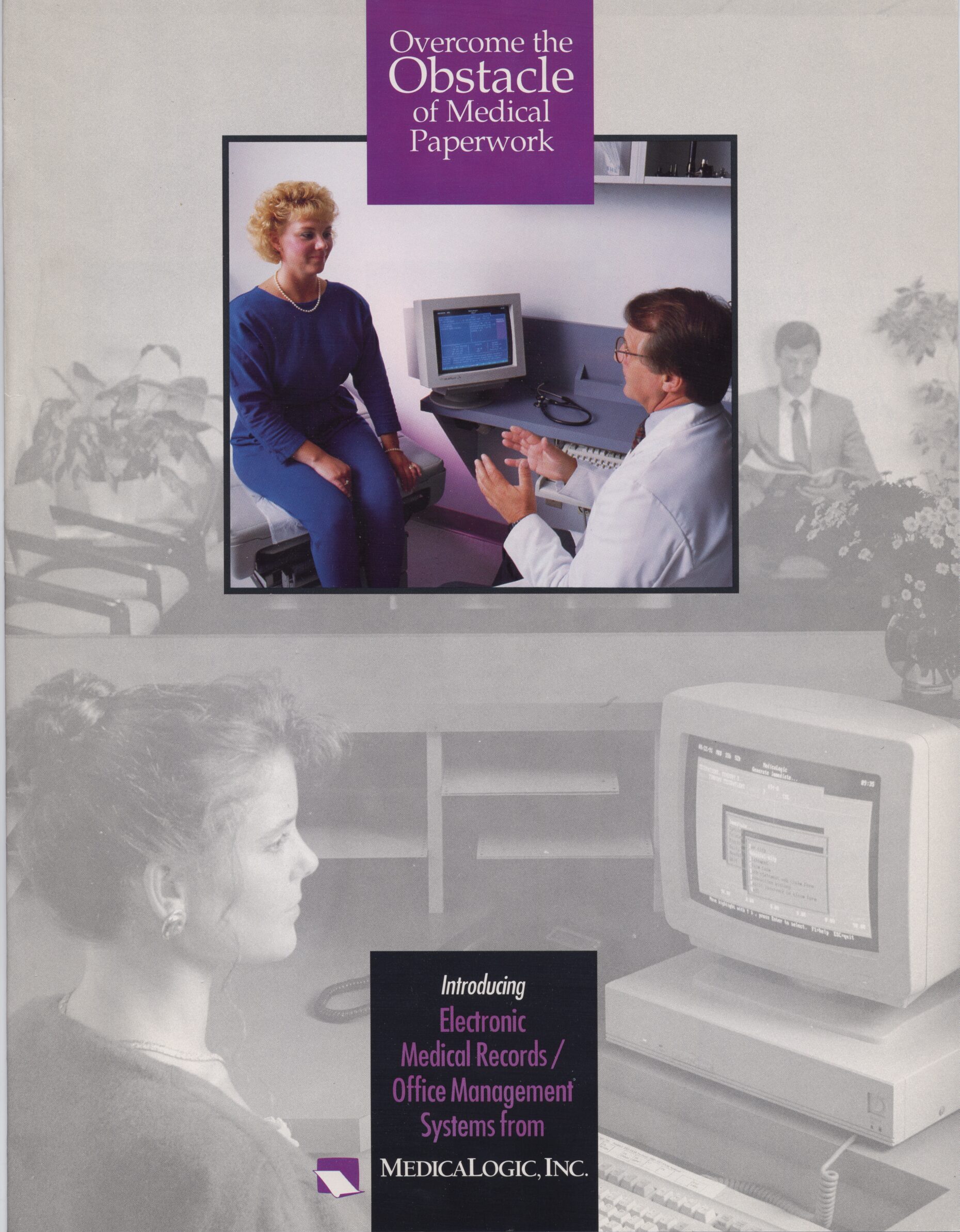 While Lilly was distributing its specialized versions of the EMR for free, I built a more general-purpose version for my own office, which became a kind of showplace for computer applications in ambulatory care. Among its off-the-wall features:
Tracking and analysis of patient waiting times at every step by tapping into the chart holders and room signal lights
Nurse and assistant call buttons with escalating alerts designed to minimize patient waiting times
Background music in exam rooms that faded in/out automatically on my arrival, with music selections tailored to the patient's age cohort
After-hours dial-in chart access; using an early cell phone, I could enter touchtones and the computer would read out my patient's problems, medications, and allergies
When I demonstrated this at conventions, it generated so much interest I decided to try marketing the EMR myself. It soon became clear that my marketing, sales and implementation skills were woefully inadequate. The product name kept changing (Mark-20, System II, ClinicaLogic) as did the sales model (software-only? software-hardware bundles? fully-installed turnkey?). I needed help.
By 1993 two founders of Mentor Graphics — Rick Samco and David Moffenbeier — offered to join, fund, and help grow MedicaLogic, but I'd have to leave medical practice and become a full-time CEO. Once again I left a comfortable career behind for a riskier path. It would prove to be the adventure of a lifetime.